About us
company Profile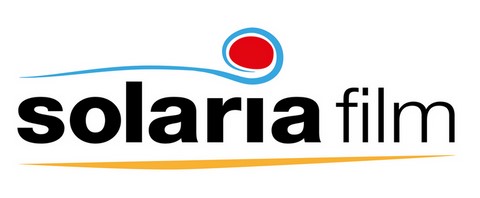 Solaria film is a new company created on 2013 by the producer Emanuele Nespeca to produce cinema and television contents.

The first movie produced in collaboration with Rai Cinema and NBC Universal was a documentary entitled "I was born traveling" by Irish Braschi: a journey in the memories of the famous writer Dacia Maraini.
Experience
Solaria Film produces both documentaries and feature films.
Among the others: I WAS BORN TRAVELING by Irish Braschi (2013, supported by RAI Cinema and NBC Universal). REDEMPTION SONG by Cristina Mantis (2015, Rai Cinema Award - International Festival VISIONI DAL MONDO). QUEST'ITALIA SUONA JAZZ by Marco Guelfi (2015, special preview at the 56th Festival dei Popoli in Florence). DUE RUGBISTI E UNA META, first TV series for Discovery Channel. 7 DAYS by Rolando Colla, coproduction with the Swiss company Peacock Film, RSI and ARTE. In postproduction at the moment: the documentaries ARRIVEDERCI SAIGON by Wilma Labate (coproduction with Rai Cinema) and ENTIERRO by Maura Morales Bergmann (Chile and Italy coproduction), and the indie movie WHITE FLOWERS by De Angelis & Di Trapani, first collaboration with Japan.
And the new movie of Rolando Colla.




Testimonials
I was born traveling has already won the Oscar, before even being seen.
Paolo Russo-La Repubblica